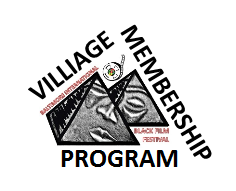 Why become a member of the Baltimore International Black Film Festival?
Your membership dollars ensure that the Festival will bring great independent films – and the people who make them – to Baltimore. Plus, there are some pretty great perks.
Our members get invited to free Advance Screenings year-round. Additionally, you will receive complimentary and discounted tickets to film screenings and series held by BIBFF or our partners.
In addition, every membership includes advanced access to the 2019 Baltimore International Black Film Festival. Levels of access depend on which membership level you select, but all of our members will enjoy the ability to see several movies a day during the festival for one flat rate. See Our Passes & Tickets Page for more information on how Passes work and what privileges come with each Pass.
All memberships include the following privileges:
Invitation for to Advance Screenings and previews
10% Discount on year-round Workshops, on Select Ticketed Screenings and Events
Special offers and discounts from BIBFF Partners
Name recognition in festival program and on Website
Flat-rate Festival Passes at the Baltimore International Black Film Festival 2019
To become an BIBFF member, simply purchase at one of the  BIBFF VILLAGE MEMBERSHIP LEVELS Pass below.
A membership purchased now is good until September 30th, 2020.