7th Annual Baltimore International Black Film Festival
2020 BIBFF SCHEDULE - Coming Soon
Opening Night Feature Film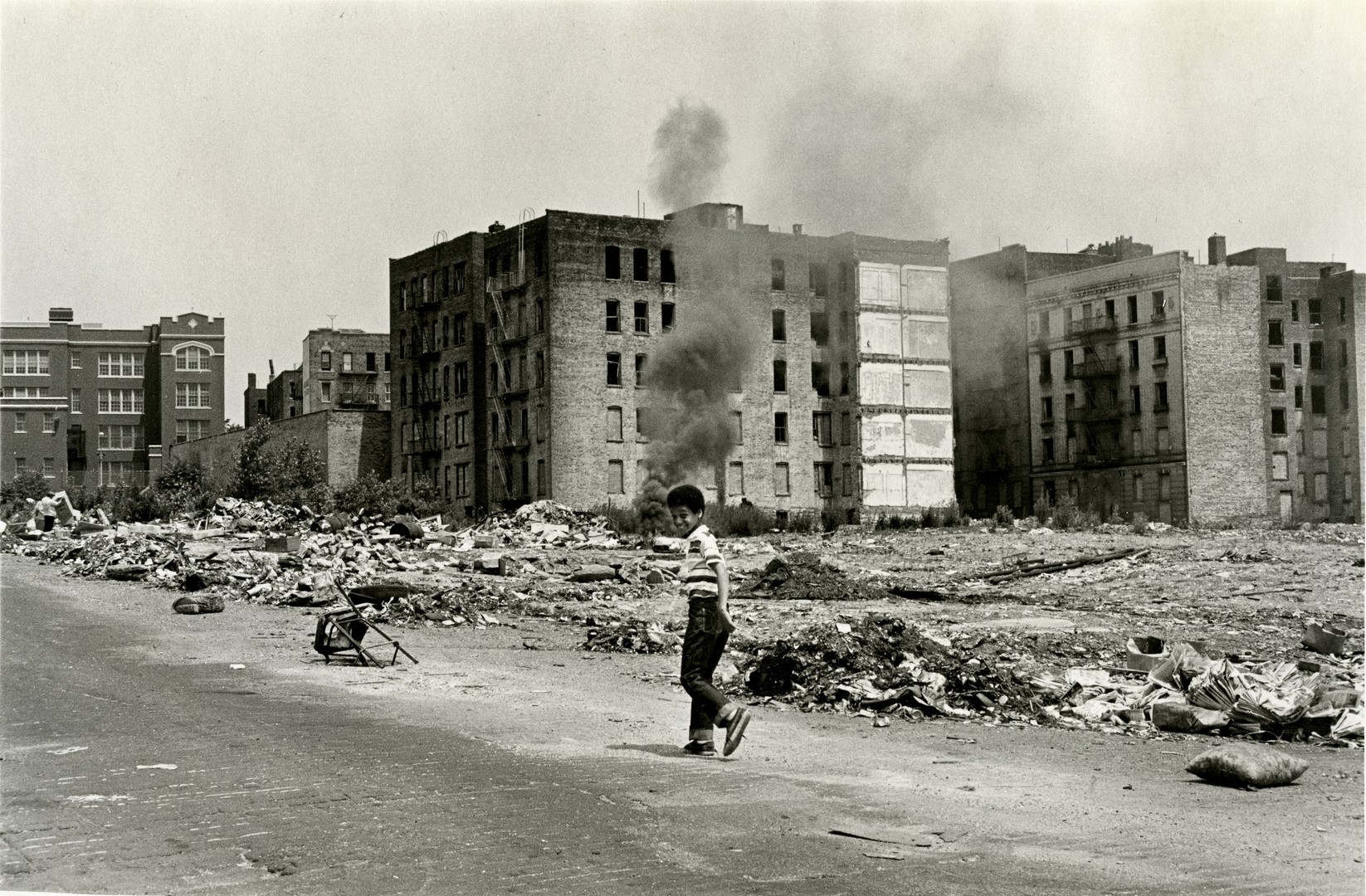 Online Screening
Wednesday, October 28, 2020 @ 7pm
In the 1970s, the Bronx was on fire. Abandoned by city government, nearly a half-million people were displaced as their close-knit, multi-ethnic neighborhood burned, reducing the community to rubble. While insidious government policies caused the devastation, Black and Puerto Rican residents bore the blame. In this story of hope and resistance, Bronx-born Vivian Vazquez exposes the truth about the borough's untold history and reveals how her embattled and maligned community chose to resist and rebuild. Decade of Fire tells the story of the South Bronx that you've never heard before, and offers us a road-map for building communities we want and truly deserve.
Gretchen Hildebran is a documentary filmmaker and editor whose work lives at the intersection of politics, policy and human experience. Credits include: WORTH SAVING (2004), which was presented in HBOs Frame by Frame showcase; OUT IN THE HEARTLAND (2005) which explored anti-gay legislation in Kentucky. A 2005 graduate of Stanford'd documentary program, Gretchen shot Romona Diaz's THE LEARNING (2011) and has edited for the History Channel, PBS and the United Nations Development Programme, as well as on independent documentaries. Gretchen has also made a series of short documentaries used to educate communities across the country about life-saving interventions such as needle exchange and overdose prevention.
An educator and coordinator, Vivian ran educational and youth leadership development programs at the Coro Foundation, Bronxworks, and is currently the director of community-school partnerships at the New Settlement Community Campus. Vazquez managed educational and youth leadership development models in GED completion and college access programs across New York City. A former member of the National Congress of Puerto Rican Rights; she is a member of 52 People for Progress, a community organization that saved her childhood playground and revitalized the South Bronx for the last 35 years.
Closing Night Feature Film
Online Screening
Sunday, December 6th, 2020 @ 5:00pm 
"We are people of revolution. We're here because others have rebelled. Because others have stood in solid resistance!" Listening to Angela, a Black lesbian feminist who is rousing a crowd, we understand that, no, this particular revolution wasn't televised. Rather, from out of the shadows, it was hugged, chanted, marched, and danced into existence.
Our Dance of Revolution tells the story of how Black queer folks in Toronto faced every adversity, from invisibility to police brutality, and rose up to become a vibrant, triple-snap-fierce community. Capturing first-person accounts across a span of four decades, this feature-length documentary is more than a previously untold oral history, more than a reclamation of unsung people and events. Our Dance of Revolution is a human-scale reckoning of how audacious individuals find themselves by finding others, and how they muster the courage, tenacity, and creativity to prevail against the forces of marginalization.
Phillip Pike is an emerging documentary filmmaker. As a graduate of McGill University's Faculty of Law, Phillip's journey of personal and professional discovery has taken him from as a community activist and human rights lawyer to creating change through storytelling as a documentary filmmaker. He is a graduate of the Documentary Filmmaking Institute (School of Creative Arts & Animation, Seneca College, Toronto). He also received intensive training in video production at Trinity Square Video in Toronto and the Bay Area Video Coalition in San Francisco. Completed in 2003, his first documentary, Songs of Freedom, tells compelling stories of courage and hope of gays and lesbians living in Jamaica. Critically acclaimed and by audiences, Songs of Freedom was an official selection at several film festivals and was acquired for broadcast across North America on a specialty TV channel. Our Dance of Revolution is Phillip's third film and second feature.