It Hit Upon the Roof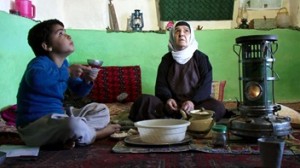 A young boy is at home, alone with his sick mother. It is raining outside and the roof of theirhome is
dripping. He is playing with his toys, and also collecting the pouring water but one spot is very challenging where his mother is sleeping. He wants to keep his mother dry and does not want to wake her up.   Director: teymour ghaderi       
 October 11, 2015  – 9:00 AM UB Learning Commons
Purchase Tickets Here (Shorts: Rain)
Ọya: Something Happened On The Way To West Africa!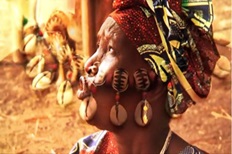 "I am from this place but not of it. I am of this place but not from it." I am a Queer Gender-Non-Conforming Nigerian who returns home to speak directly with my ancestors, connect with Òrìṣà (African God/dess) tradition, and follow a trail back to the powerful legacy of my great grandmother, Chief Moloran Ìyá Ọlọ́ya. . This documentary vibrantly investigates the heritage of command, mythology, gender fluidity, womyn's power in indigenous Yorùbá spirituality. During this personal and political story we follow Seyi Adebanjo's journey is to locate the gender fluidity that is an important part of the Yorùbá inheritance. Gender dynamism supports a traditional legacy of power. As Seyi encounters obstacles of a national strike and anti-gay marriage legislation to find the roots of the practice, will Seyi be able to find affirmation for self as a person between genders/ worlds and take on this inheritance?   Director: Seyi Adebanjo    
October 11, 2015  – 10:15 AM UB Learning Commons   Purchase Tickets Here  (precedes: Ota Benga)
Ota Benga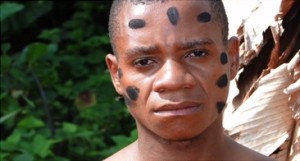 An African was removed from the Congo in 1904, brought to he New York City Bronx Zoo, placed in a cage with primates and housed at the Monkey house at nights. He was to be evidence of Darwin's theory of evolution.  Director: Niyi Coker, Jr    October 11, 2015  – 12:15 AM UB Learning Commons
Tap Shoes & Violins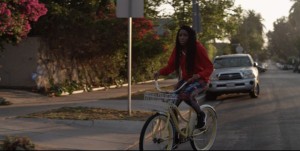 When, Charlie, 25, socially awkward but incredibly charming and Scott, equally socially awkward and dispelled by the possibility of actually meeting a woman that peaks his interest, meet in their favorite coffee shop, both are caught off guard by the possibility that they actually might have just met someone they actually like. They are caught off guard so much, that they both walk away from the encounter without asking for each others number and making sure they see each other again.
Director: Dax Brooks    Watch Trailer    October 11, 2015  – 12:15 PM UB Learning Commons
Purchase Tickets Here (precedes: The Year We Thought About Love)
The Year We Thought About Love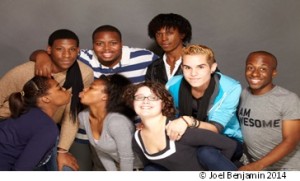 THE YEAR WE THOUGHT ABOUT LOVE focuses on a Boston-based group of LGBTQ youth of color band together and dare to be 'out' on stage about their lives and their loves. The cast of True Colors: OUT Youth Theater transforms their struggles into performance for social change. With humor, directness, and attitude, the troupe captivates audiences surprised to hear such stories in school settings. The film's cast members include a transgender teenager, Alyssa, who is kicked out of her home, a devout Christian, Chi, who challenges his church's homophobia, and a genderqueer individual, Ayden, who likes to wear masculine clothing, even as they model dresses on the runway. After A tragic event occurs yards from their rehearsal space, the troupe becomes even more determined to share their stories of love to help their city heal  Directors: Ellen Brodsky             Watch Trailer    October 11, 2015  – 12:15 PM UB Learning Commons
Alaska is a Drag
Leo stands out in a crowd. That's not always a good thing working in a fish cannery in Alaska. His dreams of leaving this small town are hard fought, until a new boy moves to town and sees him for who he really is – an international superstar.
Director: Shaz Bennett             Watch Trailer
October 11, 2015  – 2:15 PM UB Learning Commons
Purchase Tickets Here  (precedes: An American Ascent)
An American Ascent
AN AMERICAN ASCENT documents the first African-American expedition to tackle Denali (aka Mt. McKinley, North America's highest peak), while shedding light on the complex relationship many African-Americ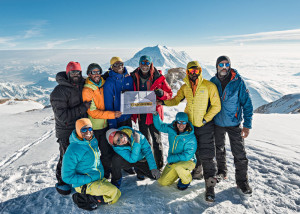 ans have with the outdoors. As the United States transitions to a "minority majority" nation, a staggering number of people of color do not identify with America's wild places. By embarking on the grueling multi-week climb of 20,237ft Denali, nine African-American climbers try to bridge this "adventure gap" – challenging outdated notions of what adventure looks like  on the 100th anniversary of its first summit.
Directors George Potter and Andy Adkins     Watch Trailer
October 11, 2015  – 2:15 PM UB Learning Commons
Vow Of Silence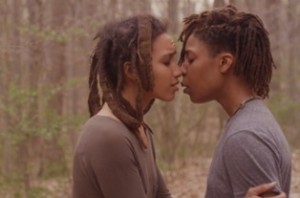 A heart-broken composer takes a vow of silence to win back the heart of her true love.
Director: Be Steadwell                                         
October 11, 2015  – 4:15 PM UB Learning Commons
Purchase Tickets Here  (precedes: Nola Circus)
Nola Circus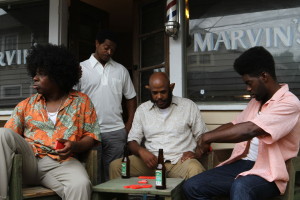 NOLA CIRCUS chronicles the lives of the inhabitants of a black neihborhood in Algiers Point (New-Orleans) whose lives intercross around two barber shops facing each other on a main street. On one side there is Will, a black hairdresser who preaches against racial prejudices while having a secret affair with Nola, a young white woman who is dreaming of Broadway.
On the other side, there is Marvin, a well known sex addict who's having a passionate affair with Karen, a small time pot dealer. The tensions sharpen on the day when Denzel, Nola's super protective brother starts sinking into compulsive jealousy on the same day when three Ku Klux Klan members show up at Will's place to kidnap him.   Director: Luc Annest   Watch Trailer
October 11, 2015  – 4:15 PM UB Learning Commons      Purchase Tickets Here
Closing Night Film:
Romeo is Bleeding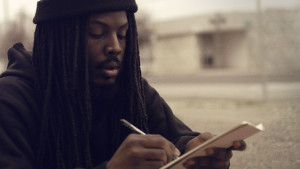 A fatal turf war between neighborhoods haunts the city of Richmond, CA. Donté Clark transcends the violence in his hometown by writing poetry about his experiences. Using his voice to inspire those around him, he and the like-minded youth of the city mount an urban adaptation of Shakespeare's Romeo and Juliet, with the hope of starting a real dialogue about violence in the city. Will Richmond force Donté to compromise his idealistic ambitions? Or will Donté end Richmond's cycle of trauma?
Director: Jason Zeldes  Watch Trailer   October 11, 2015  – 6:30 PM UB Learning Commons